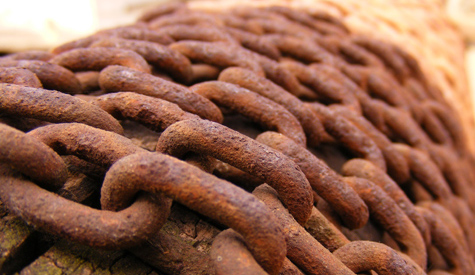 Yesterday's podcast was all about people using new media to do their own thing, or spread the word about what they are doing with more established outlets. We mentioned so much in the episode that we wanted to share links to some of the things we talked about — and some projects we feel capture the spirit of the podcast.
Also, whether you're a fan of her music or not, it is in the best interests of anyone doing something creative and hoping for attention or more to watch the Amanda Palmer talk at the end of the list. Seriously!
We won't babble as long, here, as we did on yesterday's podcast. Here's the list!
Nerdist
The Nerdist — We're giving The Nerdist it's own section — and not just because they've twice reviewed Shawn's books! We both started listening early on and still listen. It's been a blast seeing Chris Hardwick start out just hoping people listened and then seeing all he did turn into its own tiny media empire that is now a straight-up media empire.
All Star Celebrity Bowling — Chris Hardwick and Team Nerdist bowl against celebrities for charity. It's good stuff!
Podcasts
Kevin Smith's Smodcast — Director Kevin Smith isn't content just making movies, running a comic book shop, having a handful of TV shows, and so much more. You can or hear him on Smodcast Internet Radio damn near every single day!
Blogs/Vlogs
Vlogbrothers — When John and Hank Green started Brotherhood 2.0 years ago, they probably had now idea it would lead to a YouTube media empire…and so much more. Sometimes it's stuff like this…and other times it's not so thoughtful. Oh yeah…John writes bestselling novels and Hank runs about a bazillion little companies and YouTube channels.
Epic Meal Time — Can you imagine a kid, when asked what they wanted to be when they grew up, saying, "I want to make 20,000+ calorie monstrosities online and make more money than you, Mom and Dad!" Epic Meal Time is a vegetarian nightmare, but even Christopher must confess that the Slaughterhouse Christmas Special is worth it just to hear someone say, "Next level Christmas crunk maneuver!"
Thomas Jane's Dirty Laundry — If you thought Dolph Lundgren's Punisher movie (or even Thomas Jane's Punisher movie) needed a lot more grit, here's a nice little violent short film for you. You know he's the Punisher 'cause who else steps that hard on a foot makes it spray that much blood!
Spill — Movie reviews by animated versions of real people. Their review of Django Unchained is not safe for work, and the pick-on-Korey Spiderman review is a riot. (And for the trivia buffs: Martin Thomas, who plays Leon on Spill, colored Todd McFarlane's iconic Spiderman poster.)
Mark Cuban — The Dallas Mavericks owner was there in the beginning of the new media boom with Audionet (which became Broadcast.com…which became acquired by Yahoo). His blog is mostly about basketball and business, but whatever happens to be on his mind at the time may make the cut.
Soul Pancake — Rainn Wilson from The Office wanted a place to share a bunch of cool and positive stuff online…so he made Soul Pancake. This video by Kid President is Soul Pancake's biggest hit.
Red Letter Media Star Wars Reviews — Tongue-in-cheek reviews of the Star Wars prequels.
Joe Peacock — Joe Peacock writes a lot of stuff, but may be best known with geeks for his Art of Akira exhibits. His blog is full of stuff, and while not updated regularly anymore, his Notes to Self site is worth checking out.
Art/Animation
John Picacio's Lone Boy — Hugo Award winning artist John Picacio decided to put Kickstarter to the test late last year when he released a 2013 calendar. He has other plans for his own art; check out Lone Boy to learn more. When John's not doing that, he's illustrating and painting some very cool stuff!
Lance Fever's Boxer Story — The lead singer for 90s Texas ska-punk sensation, Gals Panic, has been making it as an animator for years. He's totally doing his own thing with Boxer Story.
The Beast of Wolfe's Bay — A good Kickstarter success story. Erik Evensen has gone through a lot of ups and down while putting this project together, and his updates about why things took a bit longer prove that the Internet isn't totally full of bad people. All it takes is a little communication for understanding and seeing that people can be very forgiving of deadlines.
BitMonster — Videogame designer Lee Perry and some friends stepped away from a good gig with Epic Games to form their own company, BitMonster. So far, so good!
Writers
Alex George — Traditionally published author Alex George is a good example of someone using social media to get the word out about his writing. His book, A Good American, has seen it's share of best-of lists since its release a year ago.
Douglas Coupland — We won't mention Shawn's school-girl crush on Douglas Coupland and the very cool stuff he writes and does.
Music
The Courier — We use The Courier's "Panic Attack" as our theme. Get that — and more — here!
Pirato Ketchup — Surf music from Belgium? Indeed! Buy their latest EP, That's Right! right here.
phoenix/NEBULIN — A cover tune that will make you want to watch The Breakfast Club again.
Gals Panic — In case you missed the Gals Panic mention above.
Brent Meyer/Strangelove — Need THE Depeche Mode cover band? It's right here!
Ron Perovich — Ron Perovich…plays a LOT of things. Proof right here on his iTunes page.
Miscellaneous
Creative Commons — Giving creators an alternative to how their content is used for over a decade, now.
Robert Rodriguez — Robert Rodriguez largely funded his first feature, El Mariachi, with money made by being a medical experiment test subject. He's gone on to make a lot of movies where he hasn't had to do that kind of thing anymore.
Kickstarter – The most-known crowd funding site out there! People pitch ideas and incentives; we fund them. It's a cool deal.
Indiegogo — Another well-known crowd funding site.
Kiva – It's amazing how far just $25 can go on a site like Kiva, which connects people to other people requesting micro loans for [largely] third-word start ups.
Lark Voorhies's True Light — This is the book Shawn mentions in the podcast…the one with commas after EVERY word! Her other books at least give you a few words before the comma.
Spending Christmas with a Yeti — This cover is — dare we say it — EPIC!!! So EPIC that EPIC needs to be capitalized. If only there were a way to write EPIC with an avalanche and explosions behind it! Browse other covers on the site and be amazed…
Watch This Now!
Whether a fan of Amanda Palmer or not, anybody doing their own thing would be wise to spend just under 14 minutes watching this video.
Seriously!