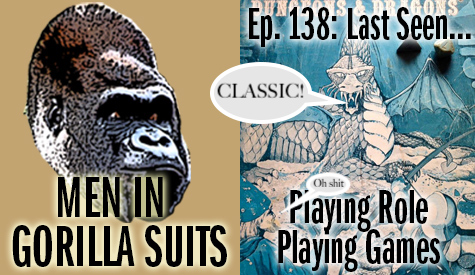 Shawn rolled 1D20 for charisma.
He got a zero. Somehow.
Christopher 1D20 rolled for INT.
He got a 19.
Life ain't fair, motherfuckers. And neither are roleplaying games. But we take a(nother) look at them in this week's episode! Marvel at both gorillamen's awkward teen (and adult) years! Listen to the power rankings of the best and worst RPGs of all time! Stay up all night and play some damn games!
Oh, to quote Shawn, "HEY MR. PUBILLONES I'M JUST MAKIN' SOME COFFEE CUZ I DON'T WANT MY MAGE TO GET KILLED!"
Podcast: Play in new window | Download