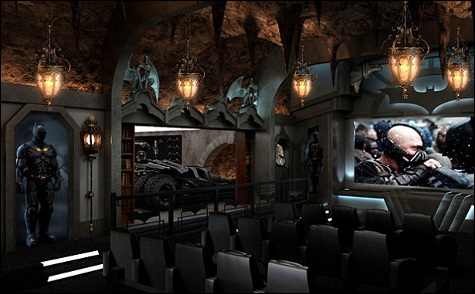 Episode 2 of Men in Gorilla Suits is all about creating your own realities. This post on the Nerdist illustrates the point of Episode 2 quite well — check it out!
Best Part of Adulthood? Doing What You Want!
In Episode 1 on Men in Gorilla Suits, we talked about how awesome it is being an adult geek. Here, a long-time friend of Christopher's (Curtis) pulls off a Dave Stevens Rocketeer incredibly well. Curtis has been married for more than 21 years, has three kids, and has worked at the same place for over a decade. It's safe to say he's as solid an adult as they come and yet…he's one of the biggest geeks out there (and wears it with pride!).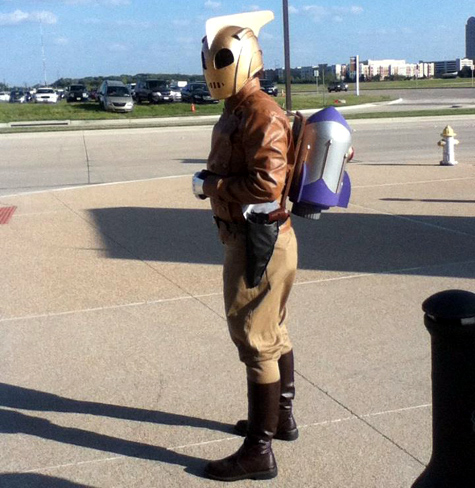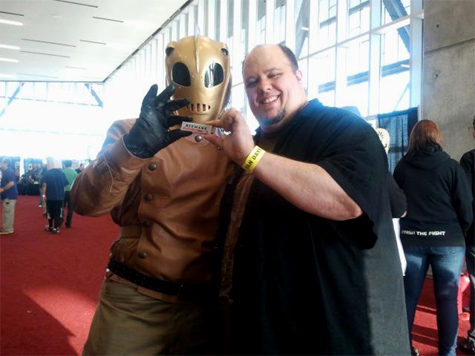 Episode 3
Later this week for the 3rd episode of Men in Gorilla Suits, we're talking about conspiracy theories. Or…are we?! Be sure to check that out on Thursday, and until then — have a great week everybody!