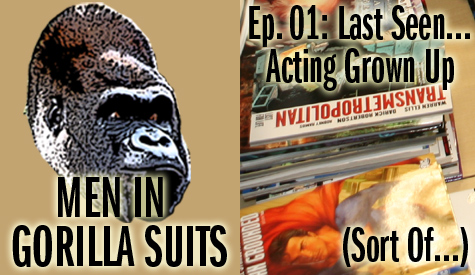 Well, here it is, the first episode of Men in Gorilla Suits! So…wondering what the first episode is about?
Learn the secret origins of hosts Shawn Kupfer and Christopher Gronlund…when the geek bug bit and what was to blame for the lifetime of geekery that followed. Find out what Shawn almost did in a space suit and what name Christopher insisted even teachers call him after he saw Star Wars. But it's not all about us — it's as much a discussion about how it's become acceptable for adults to embrace their inner nerd as it is about the nerdy things that have become life-long obsessions for so many.
We'd love to hear from you: join in the comments below and share what hooked you and how you balance being a grown-up with being a geek!
Podcast: Play in new window | Download